Leadership & Staff
CHURCH COUNCIL: Here at Christ Church we have a Church Council Committee consisting of nine members, who are voted upon. They meet monthly on the second Wednesday of every month at 7 p.m. throughout the year. They address the needs of the church.
CHURCH OFFICE NUMBER: 847-297-4230 Please leave a message if no one picks up your call is important to us.
CHURCH OFFICE HOURS: Deborah will be in the church office
8:30 a.m. to 5:00 p.m. Monday - Friday.
Pastor Gilbert is available Tuesday-Thursday, 10:00 a.m. - 2:00 p.m.
Click here to schedule an appointment.
STAFF:
Jon "Gilbert" Martinez, M.Div., Pastor - WELCOME!
Deborah Grenier, Administrative Secretary
Kyle Speer, Business Manager
Leslie Thomas, Church Pianist
Hana Fujisaki, Church Organist
All Members, Lay Ministry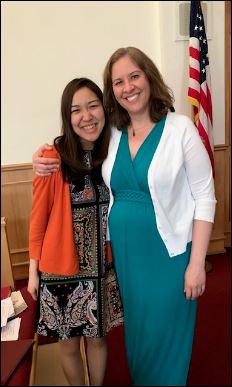 Organist, Hana Fujisaki & Pianist, Leslie Thomas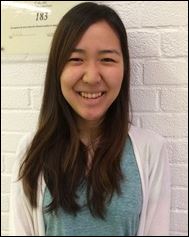 Hana Fujisaki
Returning to church this fall, we wish to reintroduce you to our stellar organist and skilled keyboardist, Hana Fujisaki. As you know, she has become an integral part of our Sunday worship service.
The music search committee was sold on Hana the minute we heard her impromptu recital at the interview last October. She played a powerful version of Amazing Grace, that was moving with its jazz beat. It was a fresh sound, that left us a bit teary and a little breathless.
Hana's signature postlude pieces are recognizable because they are current, at times coming from movies or pop music. Her selections offer music with messages of faith and hope, for example, Someone to Watch Over Me, My One and Only Love, and There Will Never Be Another You.
Hana received her master's in music and Jazz studies from Northwestern University. Her Bachelors Degree is from Roosevelt University in Music and is in Jazz and Contemporary Music Studies.
She is currently an instructor at Harold Washington College and gives piano instruction at Northside Music Academy.
Hana performs as Keyboardist, Arranger, and Accompanist with McNary Experience, an R & B Band. As Keyboardist, Arranger and Lecturer, she interacts with groups like Chicago Samba, Modern Soul and the Chicago College of Performing Arts at Roosevelt University.
She has volunteered with the Chicago Symphony Orchestra teaching
3-5 year olds about the wonders of music.
We are talking with Hana about a possible concert, showcasing her talents in the near future.
Thanks to Hana, our big pipe organ is being heard again.
We are thrilled!